Best Brighton & South Downs cycle routes
February 15, 2021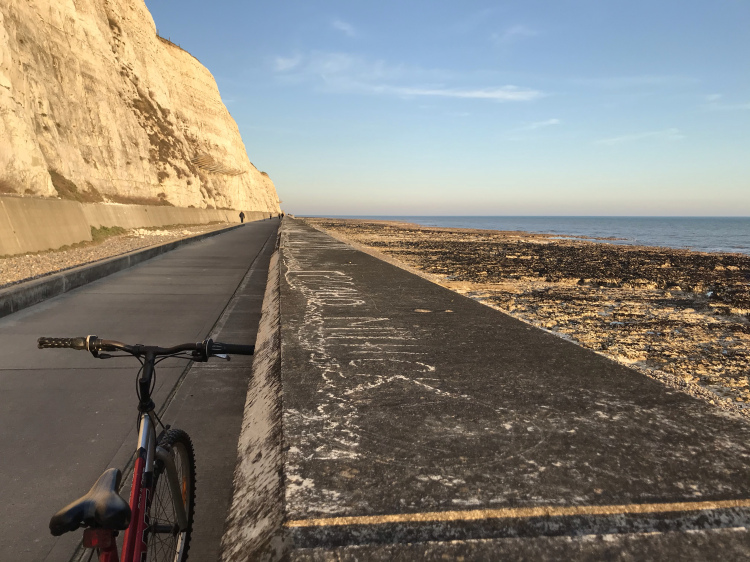 Lockdown turned us into self-appointed local cycle experts. So here are some ideas for cycles in and around Brighton that you can do in a day, ranging from the short and sweet to the long and leg-hurty.
Top tips for Cycling around Brighton
Check the wind speed and direction
Wind is everything in Brighton. There is nowhere else in the UK where your plans can change so much based on the wind. You see the day trippers coming in their swimwear thinking 'God, its stifling in London, bet the beach is glorious right about now'. Soon enough they're shivering on the seafront getting blown to pieces and grabbing onto their fish n chips for dear life, before retreating into The Laines for some shelter.
Know your cycle paths
Not all Brighton cycle paths are created equal. Some are hidden, almost like the council doesn't want you to take them. Some are confusing, involving cycling up the road the wrong way. Some are kind of genius, but mean you're permanently in bus lanes at war with bus drivers. And some are just so shit they're just not worth the hassle.
Prepare for all weathers
It's quite easy to go through gloves, waterproofs and factor 50 in the course of a morning around the South Downs. I'm definitely more of a fair-weather cyclist but even when you think you're setting off in optimum conditions, it's always best to act as if you're not.
Brighton is not flat
Unless you cycle completely along the seafront be prepared for some hills, the one up to the station in particular is a known nemesis of those looking for a potter round town on a BTN bike.
Short coastal cycles (5-15 km)
HOVE BRIGHTON ROTTINGDEAN SALTDEAN
If you're just looking to stretch your legs and have a leisurely stroll along the seafront, there's around 12km of decent cycle path that takes you from Hove Lagoon, along Hove lawns, past a fantastic ice cream shop, Marrocco's, via the pier and on to Brighton Marina. From Brighton Marina you have two options: up Duke's Mound and along the top of the cliff to either Rottingdean or Saltdean, or the Under Cliff Walk path (to the left of Asda).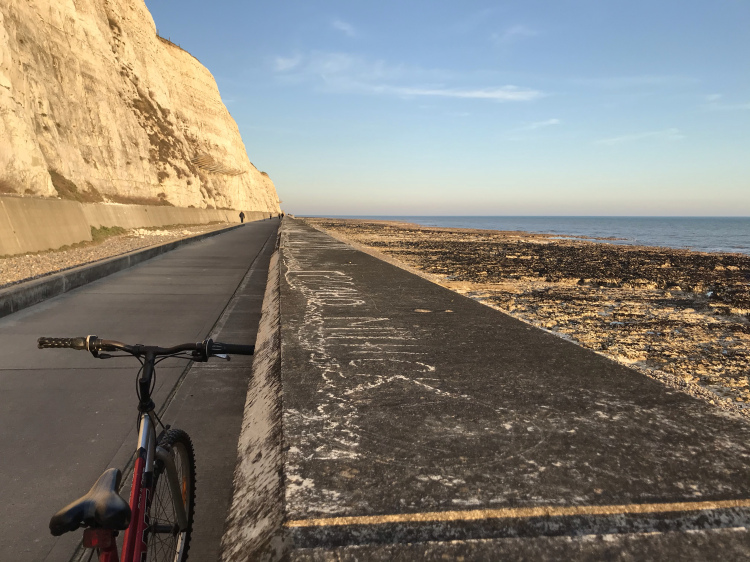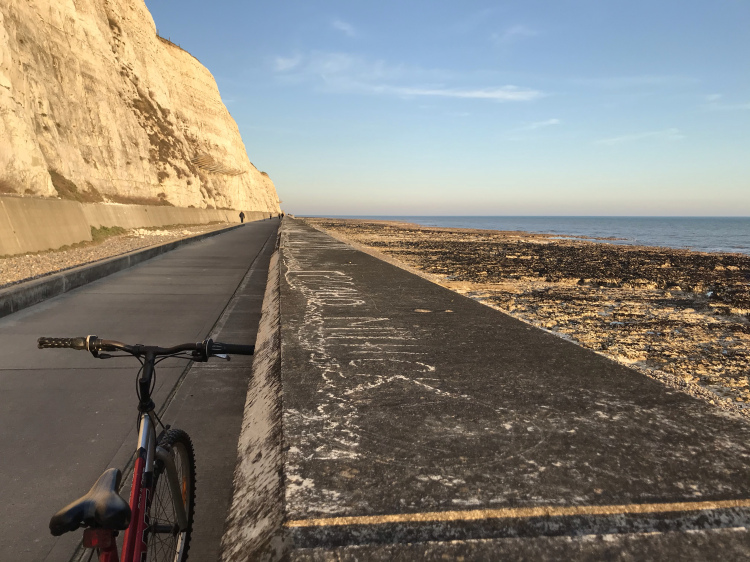 The higher option is less flat (I would say verging on a tad hilly but an actual cyclist probably wouldn't), but the path is better – the under cliff walk is flat but can be busy on sunny days. We normally do a combo: under cliff to Saltdean and then back over the top back offers the best views. You can join the under cliff walk at either Rottingdean or Saltdean (we tend to go up/down at Rottingdean to avoid the unecessary climb/descent between the two towns).
Half-day Coastal Cycles (50-60 km):
BRIGHTON SEAFORD SEVEN SISTERS BERLING GAP BEACHY HEAD
We used to cycle to the port town of Newhaven from Brighton before lockdown hit but the restrictions have taught us if you're willing to go just a little bit further you will be much more rewarded. Once you get out of the town centre, National Cycle Route 2 takes you through some lovely protected wetland. Follow it round to the right under the train tracks for a leisurely stretch along the Seaford seaside and keep going to Chyngton Way. At the end of the road you can do one of two things:
1: Shorter option: Turn right up to South Hill Barn car park. Get your breath back and continue round for some spectacular views of Seven Sisters and the Cuckmere meanders. It's a bit rocky but you can go down as far as you want. We normally stop for a drink or mini picnic by the coastguard cottages and head back the way we came once we've taken in our surroundings. You can also opt to explore a bit of the park by foot if you find somewhere to chain up your bike!
2: Longer option: take a left at the end up the unmade road past the farm until you hit the main road (there is a turn-off for National Cycle Route 2 before this but it's for mountain bikes). Turn right on the road and go for it! In non-lockdown times, we'd recommend the portion of road between Seven Sisters and Friston is for confident road cyclists as its a steep 60 mph stint and there are few places to pull over. Once you reach Friston, follow signs for Birling Gap. From there, its another 5 miles or so to the lighthouse at Beachy Head if you're keen to go a little further!
South downs cycle loop (50(ish) km):
BRIGHTON NEWHAVEN LEWES DITCHLING BEACON
All of these cycles start the same: Along the coast from Brighton to Newhaven. Between Saltdean and the top of the Newhaven hill, you can get off the main road for a bit and follow National Cycle Route 2 signs around the back streets – it adds about a mile to your journey but can be useful if traffic is particularly bad.
At the bottom of your final descent into Newhaven, just before the road snakes round to the right, turn off left. Within seconds you forget that Newhaven exists and you're plunged into (much flatter, less susceptible to wind) countryside. Follow the road up through Piddinghoe, Rodmell and Iford. If you do this route in reverse, there are some very pretty, higgledy piggledy pubs we've marked on maps.me to come back to to after the restrictions are lifted.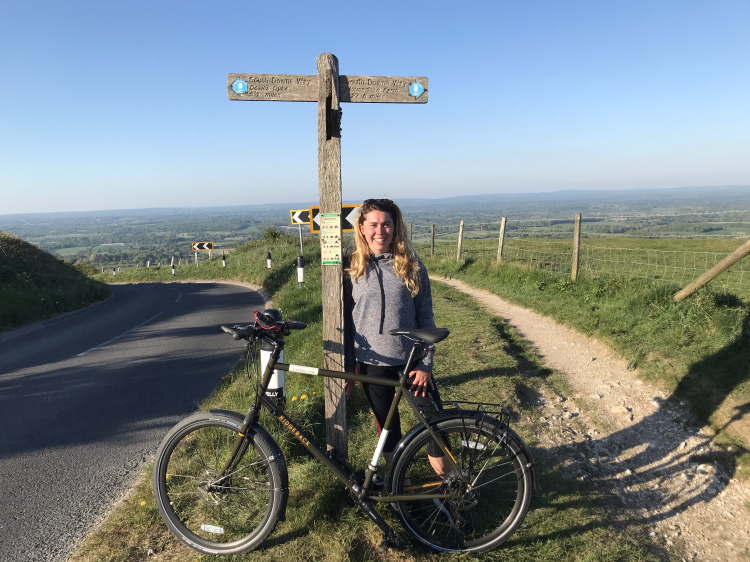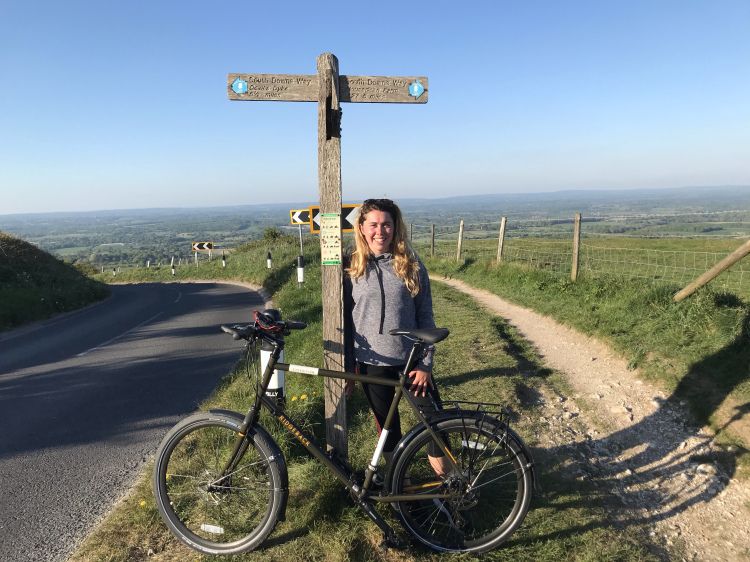 Next stop is Lewes, congratulations, you're about half way. Make your way through the town and take a right at the Swan Inn. Follow the road road and continue onto Neville Road. Keep going on there through Offham until you can take a left on the B2116 (Just after Offham garage and store). This is essentially the last direction you need until you hit the hill of death that is Ditchling Beacon.
Anyone who's done London to Brighton and is not a masochist will be recognise a familiar dread by the time they reach Plumpton. Just remember, when you take that left up Ditchling road it will all be over in 15 mins and at the top you'll feel like a boss. If you're lucky, a guy in flip flops who goes up and down this hill FOR FUN will lap you (first time I did this he lapped me three times).
Now you're basically back in Brighton, pat your bike on the back. It's easy now, enjoy the descent – head left at the end of Ditchling Road to Coledean and onto Lewes Road.
South downs cycle loop 2 (65-75 km):
BRIGHTON SEAFORD LITLINGTON UPPER DICKER LAUGHTON LEWES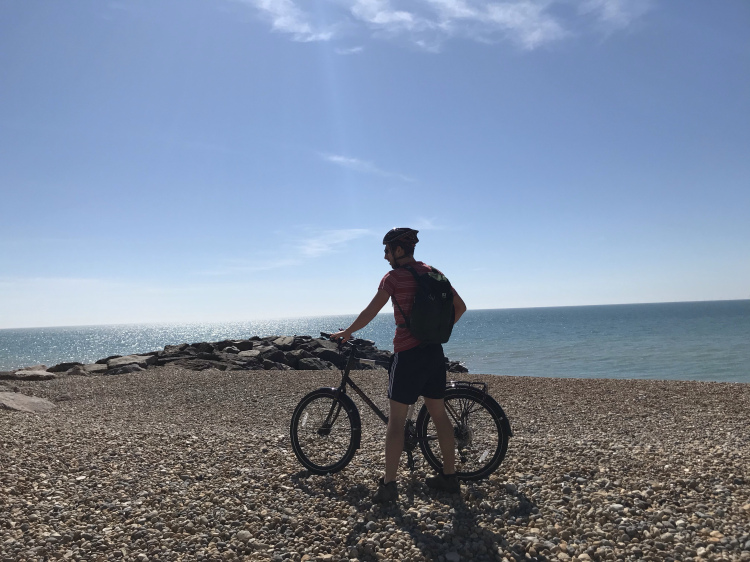 This is probably our favourite of the loops because it gives you a decent ride without any curveballs. The first part is the same as the half day cycle but instead of taking the main road all the way to Birling gap, follow the National Cycle Route 2 sign at the bottom of the valley at the the meanders and take a left towards Litlington. Make sure you check out the chalk horse en route. Probably best to have this one marked on your lap as there are a lot of paths about and you can improvise – we take the bridge at Alfriston and go up past Drusillas Park.
Go straight ahead at the roundabout and over the tracks at Berwick Station (past some other very inviting pubs). Then we follow signs for Ripe then Laughton, going through some beautiful countryside on the way. From Laughton its a lovely laid-back ride to Lewes.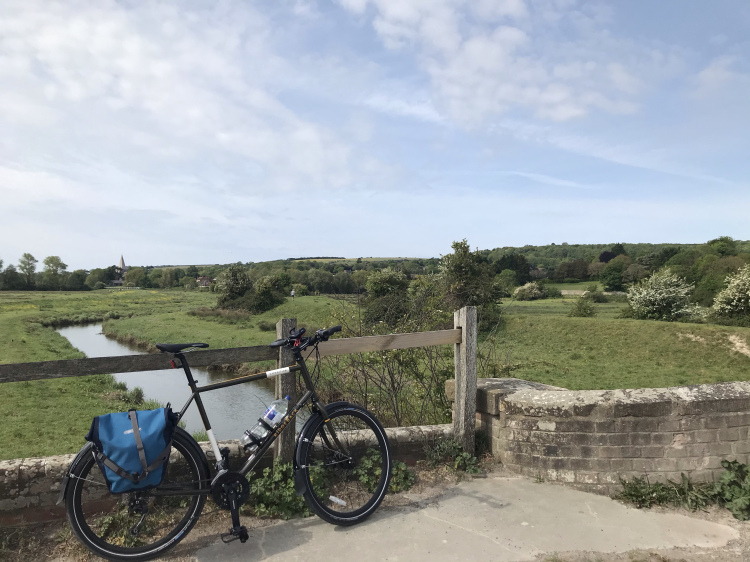 We find Lewes town centre a tad difficult to navigate, but that's proably just us. There are bunch of ways you can take back (google map it). The weirdest and most challenging is going back a way similar to the Newhaven- Lewes leg of South Downs cycle loop one, but instead of reaching Newhaven turning off at Southease and going through Telscombe and onto Saltdean. This is quite a weird route and tough for an amateur long distance cyclist at the end of a hard day. You can also go through Woodingdean (also fairly challenging but definitely shorter), or follow the A road to Falmer A.K.A Sussex University and head back into Brighton from there.
South downs cycle loop 3 (65-90 km):
BRIGHTON DEVIL'S DYKE STEYNING WORTHING SHOREHAM BRIGHTON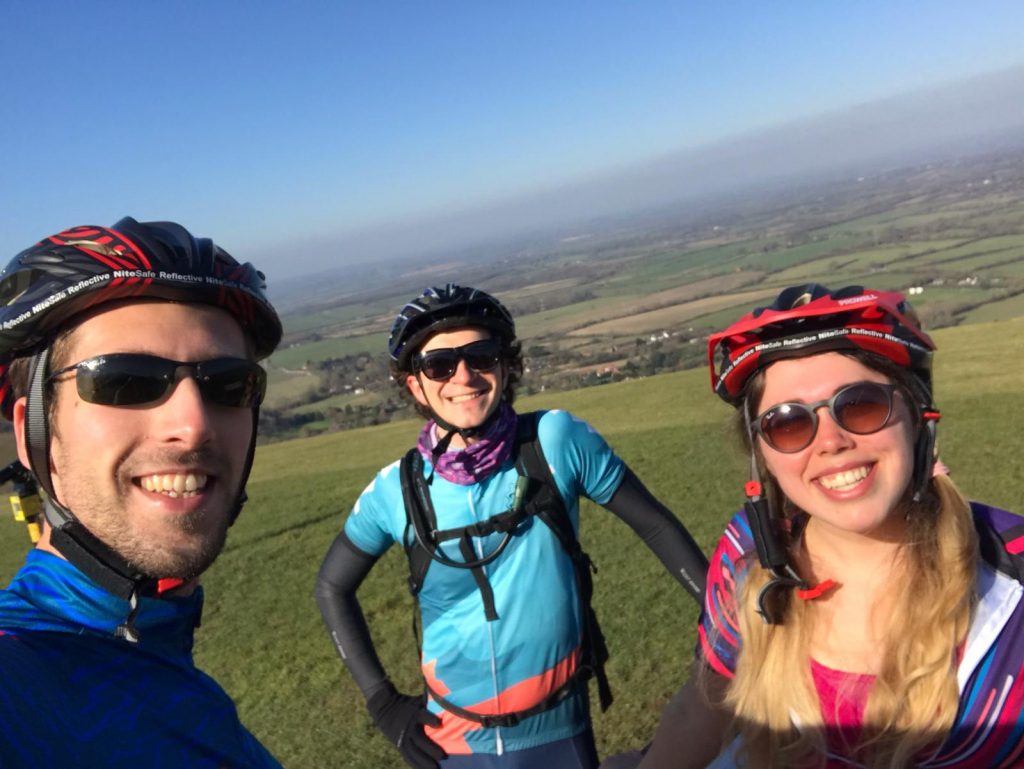 This one you get the majority of the hills out the way fairly early on with fresh legs. I struggled to understand why anyone in their right mind would choose to cycle up here on a weekend and now I'm one of them, jazzy cycle gear and all. It wasn't nearly as bad as I thought it would be and it was great to explore the other side of the South Downs way, through villages and woodlands. You follow the main route out of Brighton to Devil's Dyke and go over the other side of the downs, though Henfield. Knepp castle estate is the next stop and a really nice place to explore, full of storks, deer and other wildlife to spot. The windmill just a bit further on is where we start making our way back to the coast.
There's one last push through Steyning (literally pushing the bike in some places) back over the top of the South Downs Way before cruising down to Worthing and taking the coastal road back. It's a real shame there isn't a better cycle route between Worthing and Brighton. The road is pretty nightmareish in the summer but Shoreham offers a good place to have a coffee stop and break it up if you need!
Happy South Downs Cycling!