8 tips for choosing where to eat when travelling
February 20, 2021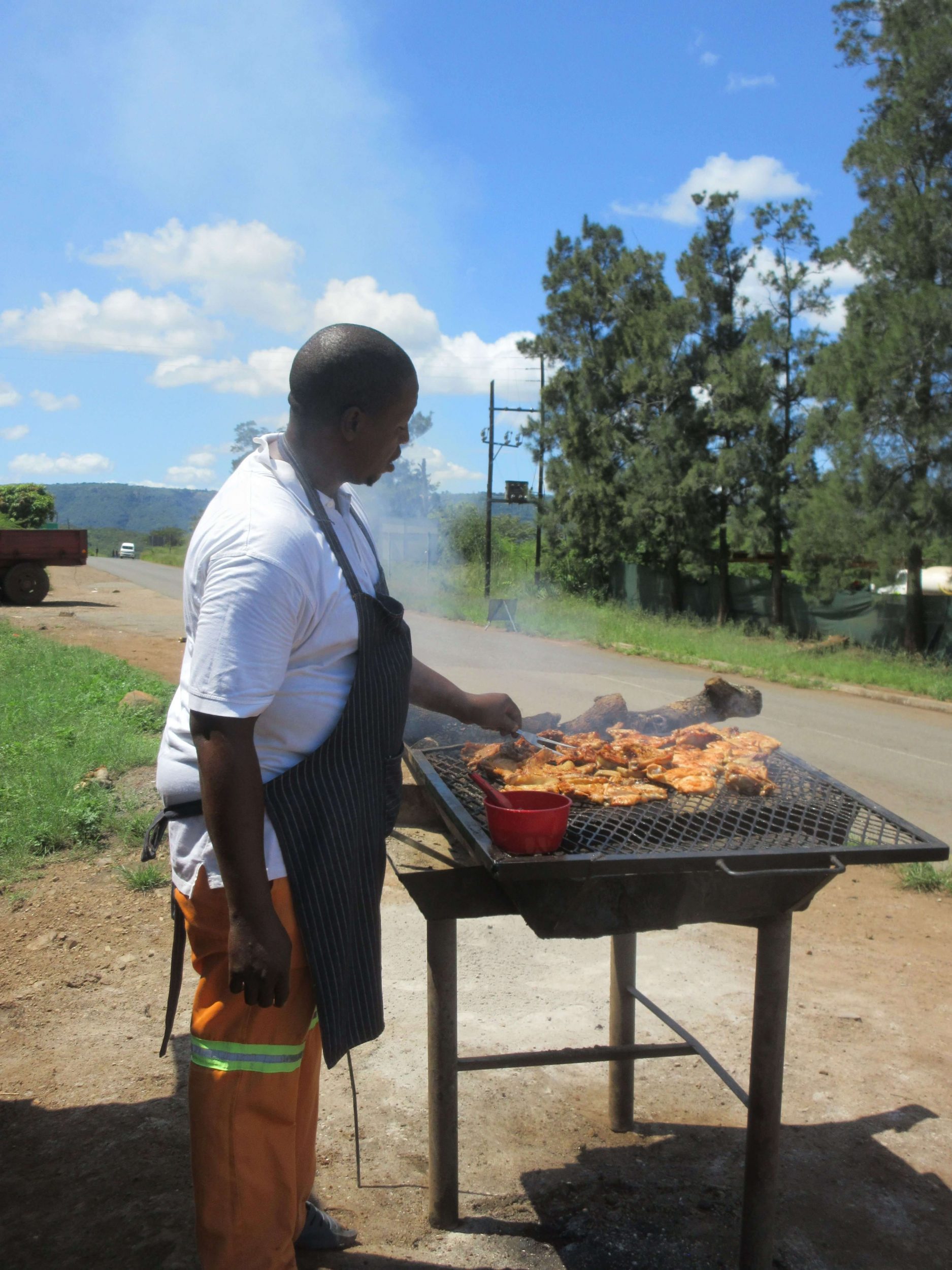 When you're on the road, choosing where to eat can go from the most exciting part of the day to a bore that takes forever. Following this foolproof guide will guarantee you a tasty treat and, more often than not, an unforgettable experience. Very occasionally just the latter. So here are our seven commandments for finding the best food around the world…
1. Eat where locals eat
Think about it. You know where to get the best takeaways in your area. Well, wherever you go, the people that actually live there will know where does the best version of a local delicacy. Trust your eyes. If a place is packed, it's probably serving something delicious. And if in doubt, ask someone. Most people are incredibly proud of what their town has to offer and would love to show you. The best example of this has to be on long bus journeys – the bus driver has tried every eatery you pass on your 10 hour slog from point A to B. The one they've settled on for their lunch stop is almost definitely going to tingle your taste buds.
2. Eat what everybody else is eating
Now you've found where everyone is hanging out, check out what they're eating. This is particularly useful in countries where you can't read the menu but also helps you to work out unfamiliar eating customs. For example, it took a lot of people watching in Azerbaijan for us to work out you put the jam IN YOUR TEA (no milk, of course) and it's not served alongside as a dip for the sweets that come with a fresh brew. It's no good going to a local joint and ordering something familiar. If you order pasta in Indonesia or pizza in India it's going to bad and it's no indication of the quality of the eatery you've chosen (although this is true, there are 'country versions' of foods that are pretty damn good – just like the UK has great-if-unauthentic Indian cuisine, India does a fine Chinese).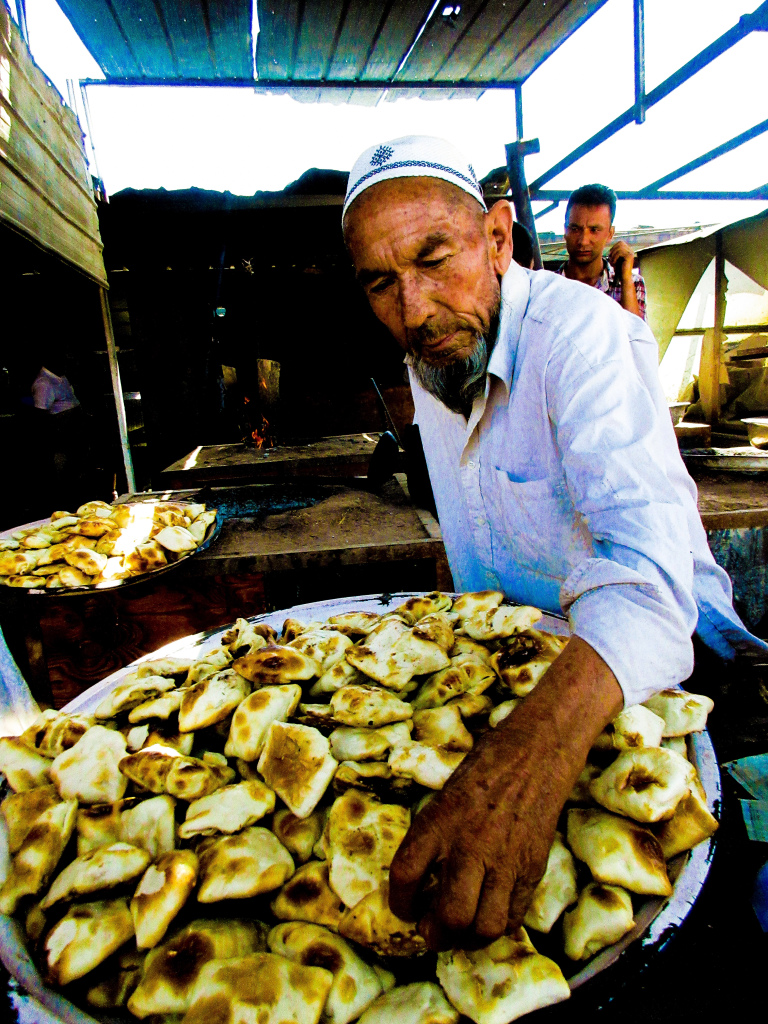 3. Eat fresh
This is another reason to eat where the locals are packed in – places with a super high turnover are unlikely to have food sitting out for too long. Other ways to ensure you're eating fresh:
Eat from somewhere that does one thing well
The guy churning out three types of tacos, dosa or pho from a hot plate is unlikely to make you feel unwell. Unless you're in Delhi. Then extreme rules apply.
Eat local produce
This should go without saying but if you order a beef burger in a Hindu region, pork in a Muslim region or sushi in a country with no coastline, it's not going to be top drawer.
Think about how long somethings been sat out in the sun for
If you're picking from a load of pots or a buffet-style menu of the day, go for things that are going down quickly or have recently been topped up. If you're not 100%, going for the veggie option is normally safer.
Assess the quality of any salad on the plate
An eatery should be proud of all the food they put on your plate, not just the main event. If it looks like some care and effort goes in to the salads then that's an excellent sign that you're in for an unforgettable meal.
4. Eat when everyone else eats
This possibly the most helpful food-finding tip to remember when travelling. People have different eating habits around the world and the sooner you get to grips with them, the sooner you'll stumble upon some local culinary delights. It's amazing how much of a difference this makes. We've been caught off-guard so many times, from restaurants closing as soon as it goes dark in Uzbekistan to missing the best breakfasts because the day starts at 5am and if you get up at 8 you'll be waiting til lunch. If you value your taste buds, it's well worth setting your body clock to local eating times.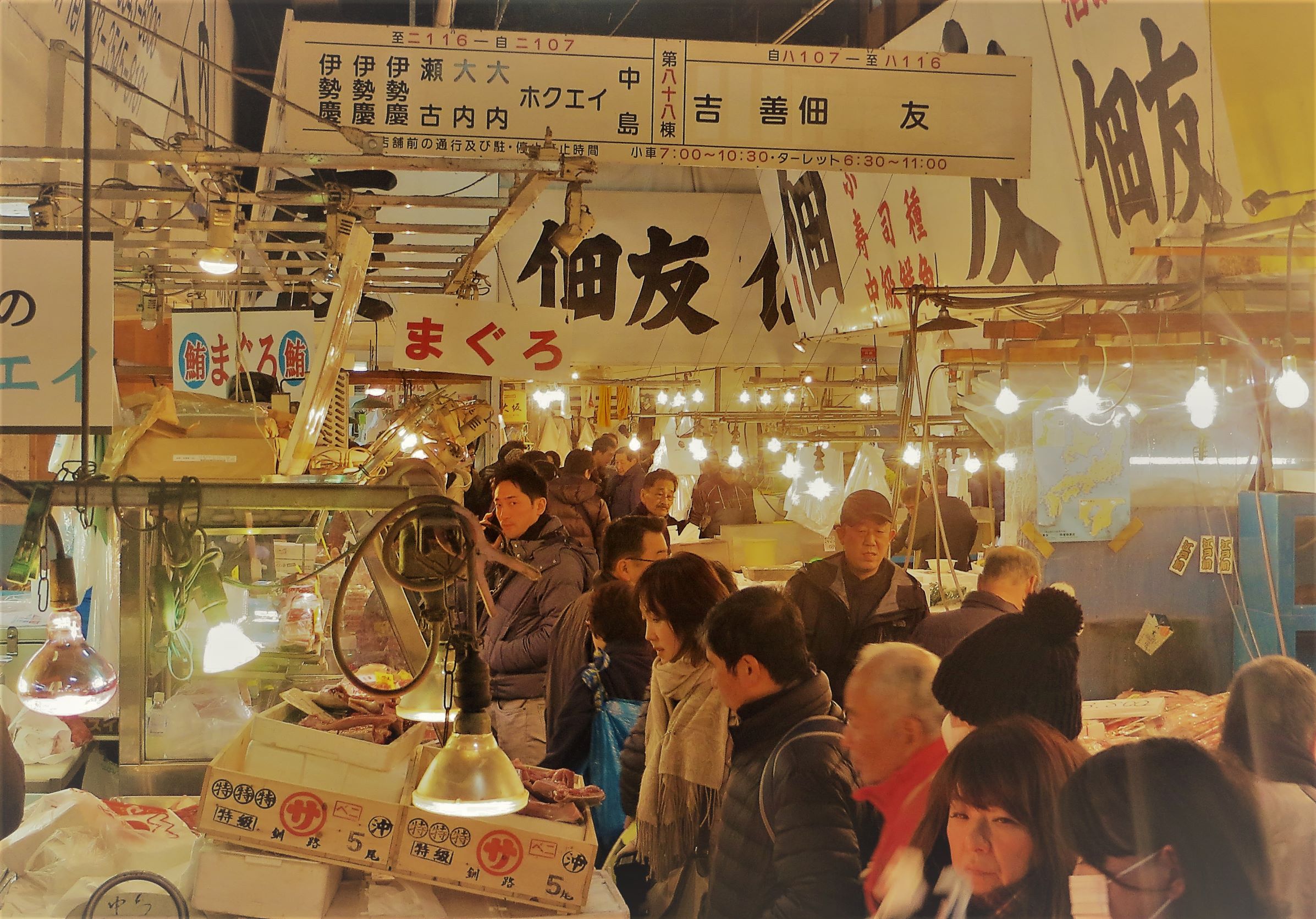 5. Eat where everyone else eats part II
This point has so many levels we need it make it twice. There's usually a pattern that emerges to where the best places to eat are and once you know the secret, you'll know what to look for. Once we discovered Muslim Hotels in Sri Lanka our eyes were opened to a whole load of breakfast possibilities. We weren't a fan of dining out in Uzbekistan until we found out the guest house meals on offer were to die for and shops will sell you beer if you just ask for it. Knowing whether your best bets for tasty snacks are on the streets, in cafes, from holes in the wall or in the supermarkets is key.
6. Judge the food on offer, not on how the place looks
'The quality of the food is inversely proportional to the quality of a restaurant's sign.'

Alex Booth
You don't want to eat at place that splashes out on it's decor and tacky menu instead of what you're going to put in your mouth. This must ring true to absolutely anybody that's been to India. Most of the best food can be found in cosy, shabby-chic settings. And don't even think about the hygiene – the standards won' be better in that fancy cafe aimed at westerners, they're just better at hiding it.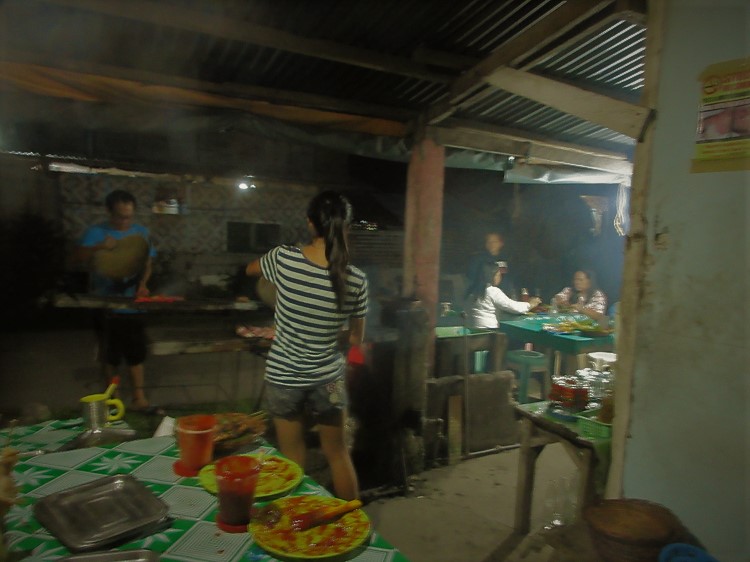 The discovery of the Camiguin bbq shattered all the stereotypes of cuisine in the Philippines for us
7. If in doubt, trust the guidebook
We can't speak for all guidebook recommendations but if you're new to a country/region they can be an excellent place to start your foodie adventures and point you in the direction of some real gems. Lonely Planet has helped us out countless times. Just pitching up in Prague or Palawan and within an hour or so having an experience that we'll remember for years to come – these guidebooks often know what they're doing and trusting them has done us more favours than not. Of course, guidebooks can only take you so far. In touristy destinations, when everyone has the same guidebook you can end up dining with a bunch of like-minded travellers. A fab place to start off and to make new friends but for a real food adventure you've got to go an find these gems for yourself!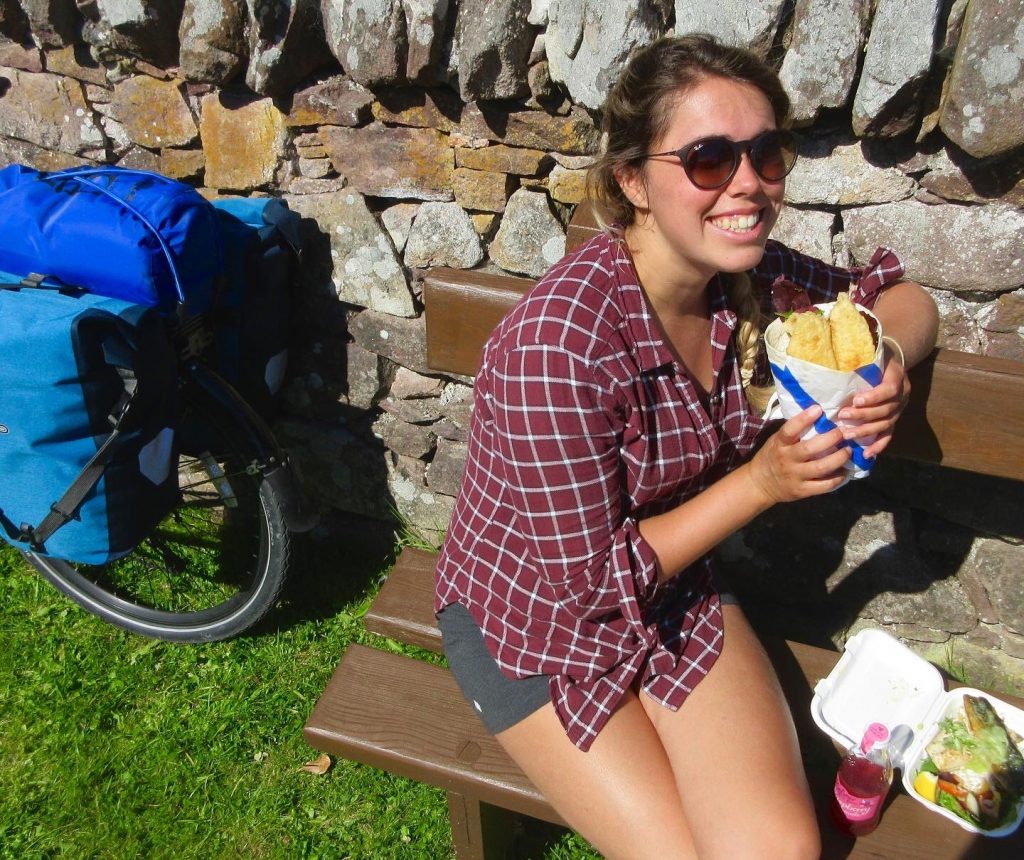 8. Seize the meal of the day
Who cares if you eat an ice cream before breakfast or have dinner 2 or 10 hours after lunch – if a spot gets your spider senses tingling and your moth watering, go and grab a snack! Or if you're really not hungry mark it on a map so you know how to get back there later on.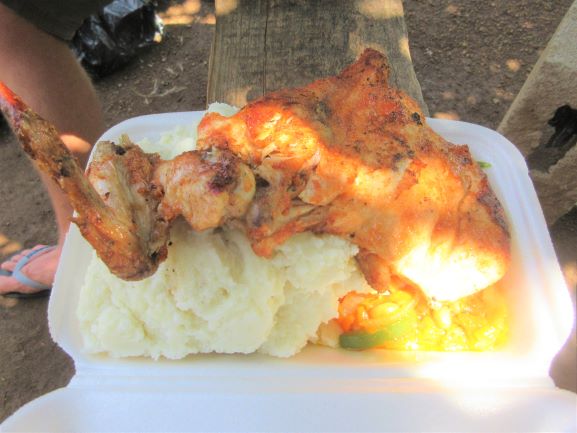 Chicken for breakfast in Eswantini? Don't mind if we do..
Bon chance et bon appetite!