Travel guide: Crossing the Turkey – Iraqi Kurdistan land border (March 2022)
July 12, 2022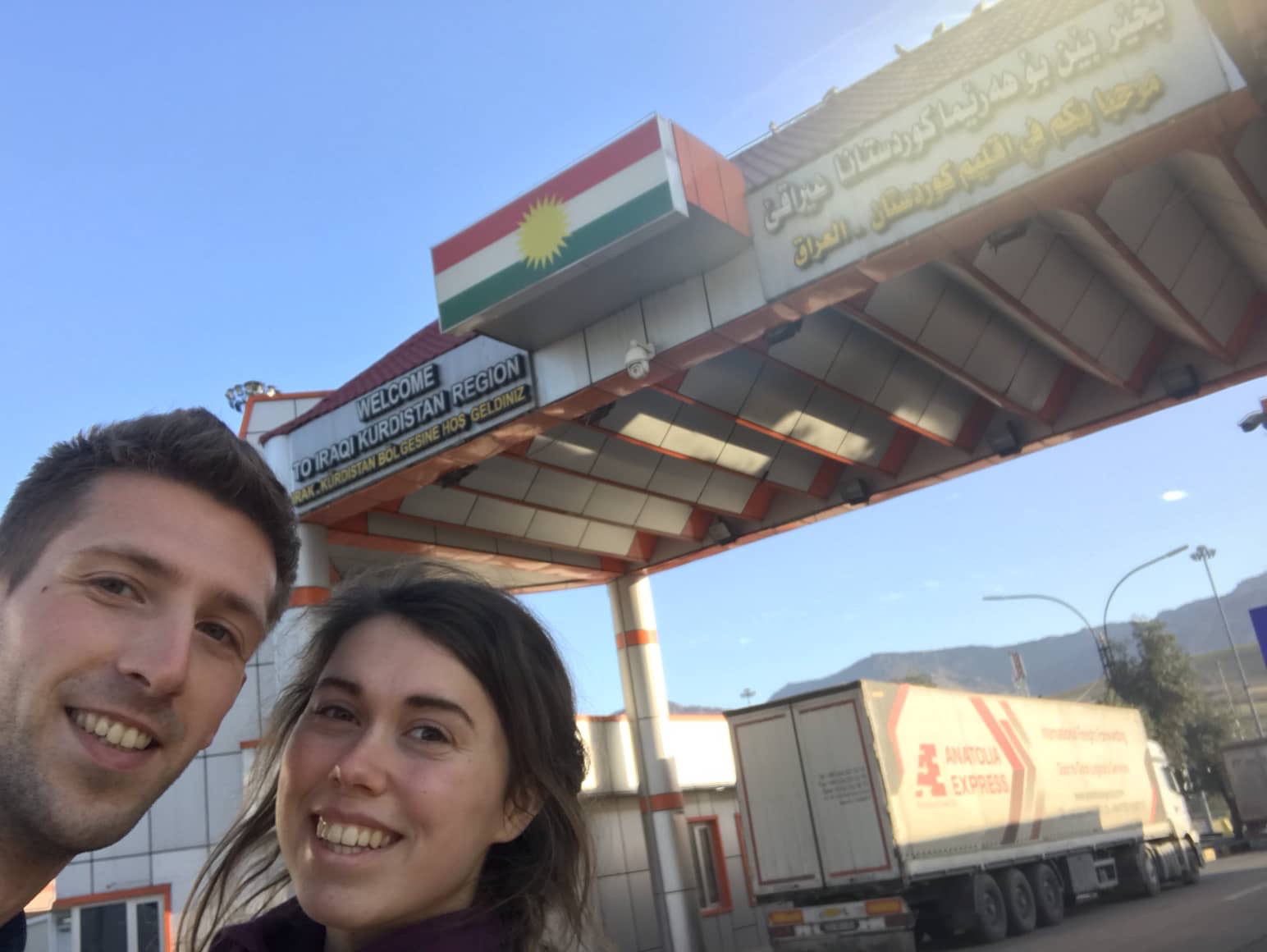 As border crossings go, for us the Ibrahim Khalil border between Cizre, Turkey and Zakho, Iraqi Kurdistan was a welcoming and laid back experience, if a bit lengthy. In fact, the most difficult part of getting stamped into Iraq was actually crossing Turkey in a blizzard. Before making the crossing we had a few reservations so this post is to put fellow overland travellers at ease and share some things we wish we had known before we got there!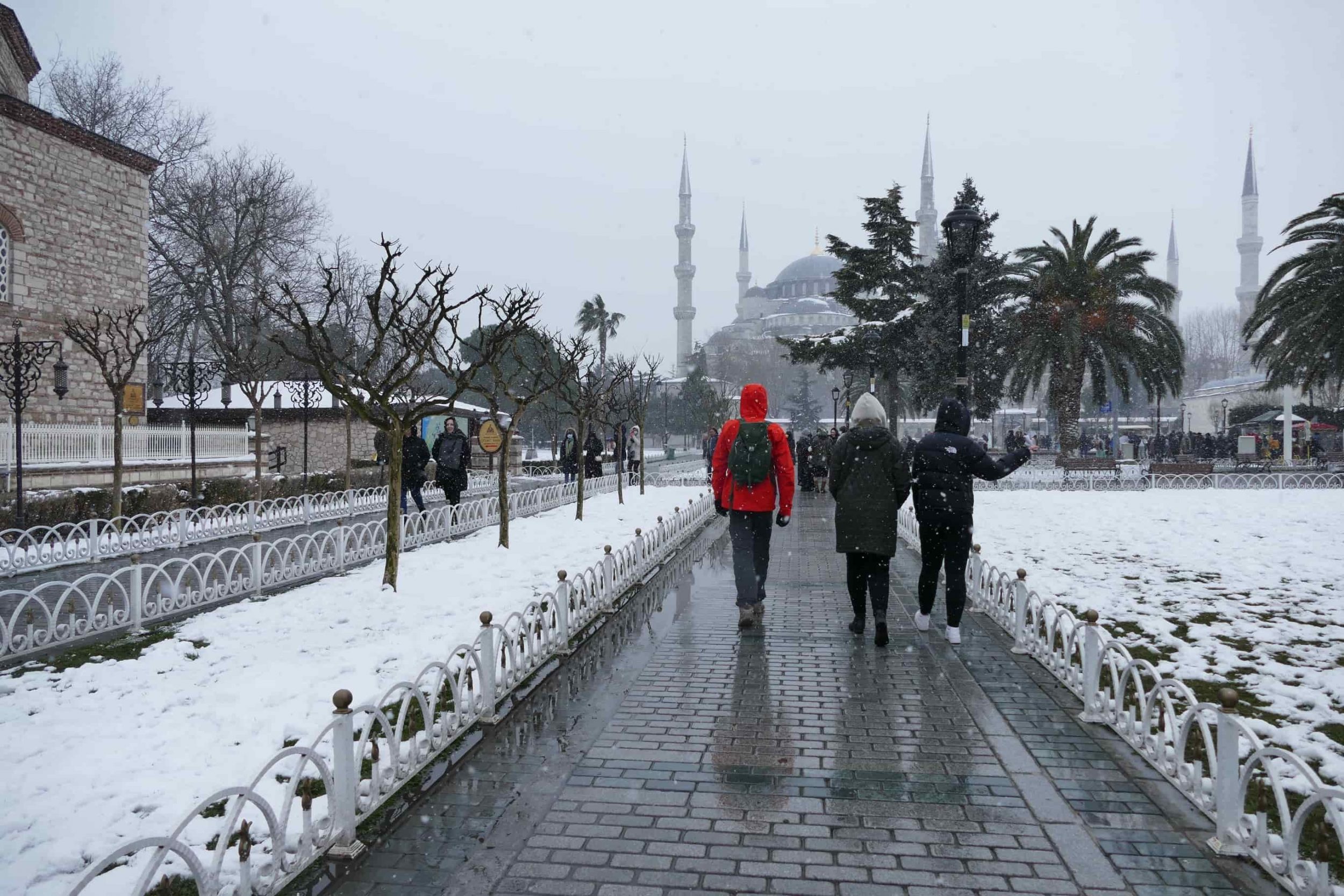 Ibrahim Khalil border: Key information
It took us 3-4 hours to cross the border in either direction.
The fee for a visa on arrival must be paid in Iraqi dinar (100,000 IQD if eligible ~60 EUR). This was our experience – contrary to travel reports from previous years. We did not have enough IQD to pay for our visas but the border guards were amazingly helpful and found us an exchange (even telling someone who tried to overcharge us to get lost).
COVID-19: no pre-arrival or on arrival testing required by either country in either direction if you have proof of vaccination. There was on arrival testing going from Turkey to Iraqi Kurdistan for those without proof.
Levels of security were pretty standard but buses were heavily scrutinised mainly looking for booze being smuggled into Iraq and tea and cigarettes into Turkey.
Getting the bus across the Turkey-Iraq border: Key info
You can book bus tickets online on busbud but you'll still need to visit the ticket office to pick up your tickets.
Be aware timetables can change! We found online and actual timetables to be different so make sure you check bus station boards and with staff.
The buses are semi-frequent in the mornings and evenings but there's not much throughout the rest of the day.
The buses stop a lot (so don't worry if you forget your snacks) and complementary tea, 3-in-1 coffee and water is standard. There are also no toilets on buses but they often have them at the rest stops.
Crossing the border from Turkey to Iraqi Kurdistan
Travelling from Turkey
You can get the bus from Diyarbakir (12 – 14 hours), Mardin (10 – 12 hours) or Cizrel (8 – 9 hours), all of which have airports. We went from Diyarbakir on Cizre Nuh (450 Turkish Lira) – there were many other bus companies with similar services. We had a great 24 hours in Diyarbakir wandering round the old city and definitely recommend spending some time there – it also has the largest airport in the region, meaning the cheapest flights. The route can take you along the Syrian border for a while and you pass several border towns and crossings points used just a few years ago before the war.
Diyarbakir bus station coordinates:
Crossing Ibrahim Khalil border
Money changers board the bus just before you get to the border post or in between getting stamped out of Turkey and into Iraq. They offer a very fair exchange rates for a tiny commission, accepting Turkish Lira, Euros and US Dollars. We wish we'd changed up enough to pay for our visas on arrival!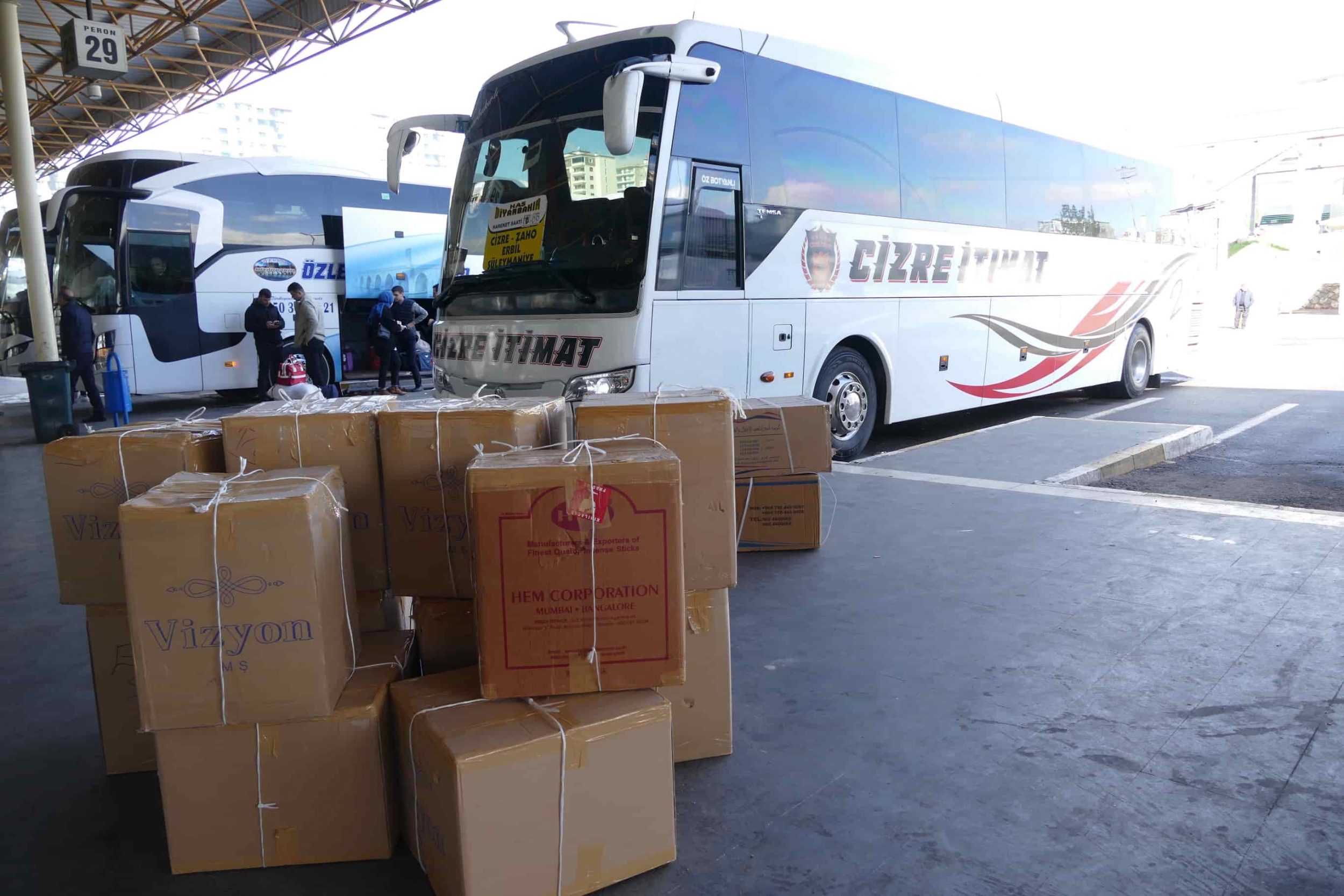 Your bus attendants will guide you through the process of where to get off and what to bring and wait for you to be finished. Once you get off the bus to stamp into Iraq, you cannot get back on so remember your jacket if it's getting dark. The border guards were immensely friendly and we chatted about football while we waited for our bus family to finish up (we're very good at pretending we know about football now).
The border this way is the more aesthetically pleasing one and, unlike in most countries, pictures were encouraged! We got so snap-happy someone asked if we were youtubers.
One thing to watch out for is just when you think it's all over, and you're all back on board, you may have another wait as the bus needs to go through some additional checks (we had a driver issue, another bus was fined, seems like it's difficult to get out problem-free). We also couldn't find a toilet over this side so recommend you go at passport control in case you do get held up. A couple of people not travelling too far beyond the border opted to share taxis to take them the rest of the way.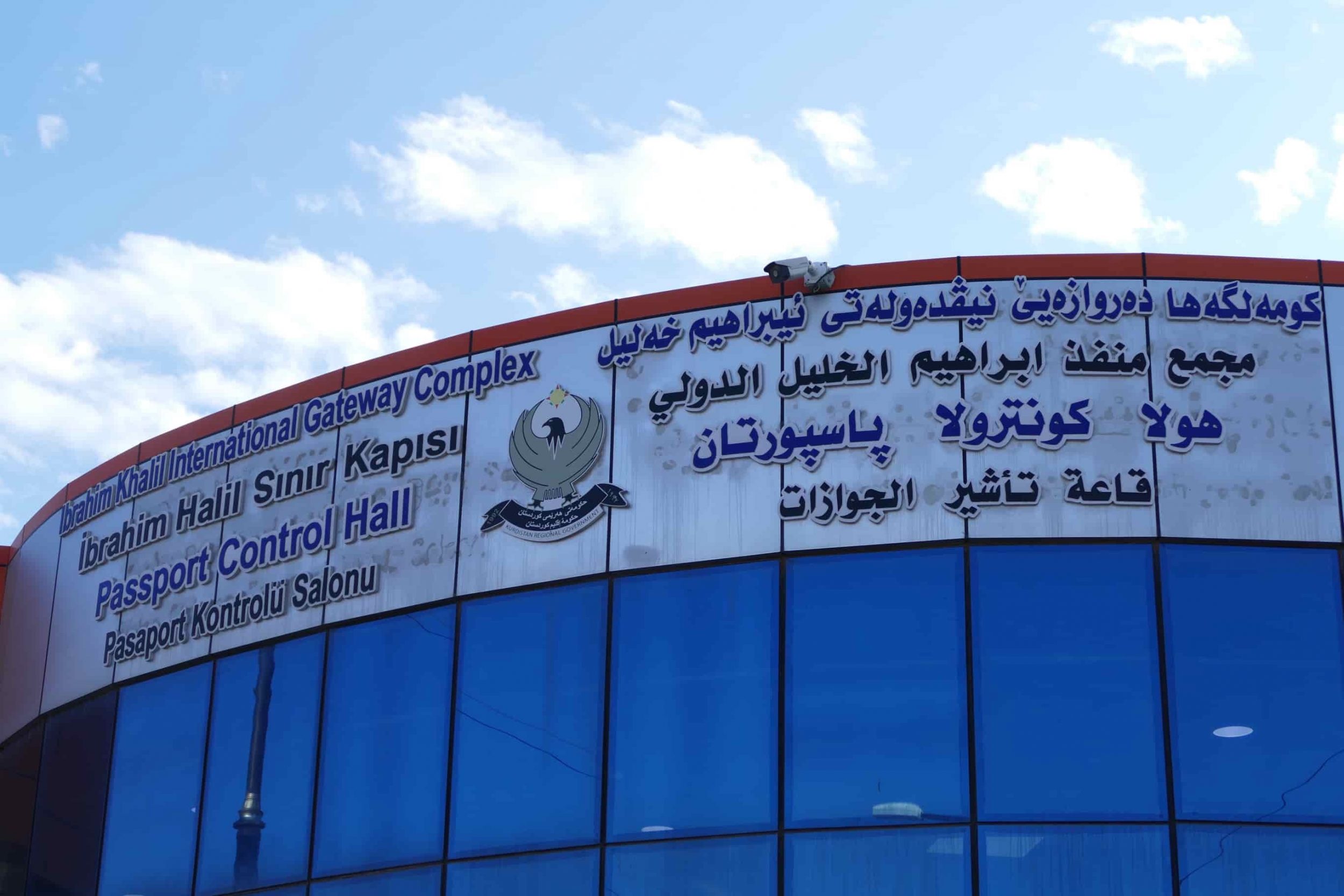 Zakho to Erbil
After finally making it out there was an immediate food stop, about 20 metres from where we were parked. This angered us at first as we could've been getting on with filling our boots while the driver argued about how long he'd been driving but that quickly died away when we saw what was on offer – the kebabs were 10/10 and we had a great time getting to know our fellow travellers (7000 IQD for a Kebab and chai).
Erbil International bus station
Unless you're on an overnight bus, be prepared for a late night arrival, whatever time you think you might arrive, and treat it how you would if you arrived anywhere late at night. On the whole it felt very safe but the International Bus station terminal was very much closed when we arrived. The only life was the taxi mafia. Most drivers were really lovely and wanted to help us – but they were cut down by their leader who was definitely a contender for the world's worst boss. He refused anybody to take us apart from himself, even though he didn't have a clue where we needed to go and overcharged us for the for the privilege. Taxis should be 4000-6000 IQD. This was our only bad taxi driver experience and it really came down to the guy being an arse. We'll be posting another blog on Kurdistan do's and don'ts with some taxi navigating tips.
International bus station coordinates:
Crossing the border from Iraqi Kurdistan to Turkey
Key differences between the Iraqi Kurdistan crossings
Smuggling : On the way out there was a bit of booze smuggling. On the way back in it seemed understood that everyone on the bus partake in a smuggling mission where each person would take from their driver their max allowance of cigarettes and tea. It was quite nice to see a community selflessly come together like this. We would recommend not joining in though because unless you have time on your side you don't really need to give Turkey a reason to refuse your entry. Of course, this meant that customs was absolute carnage.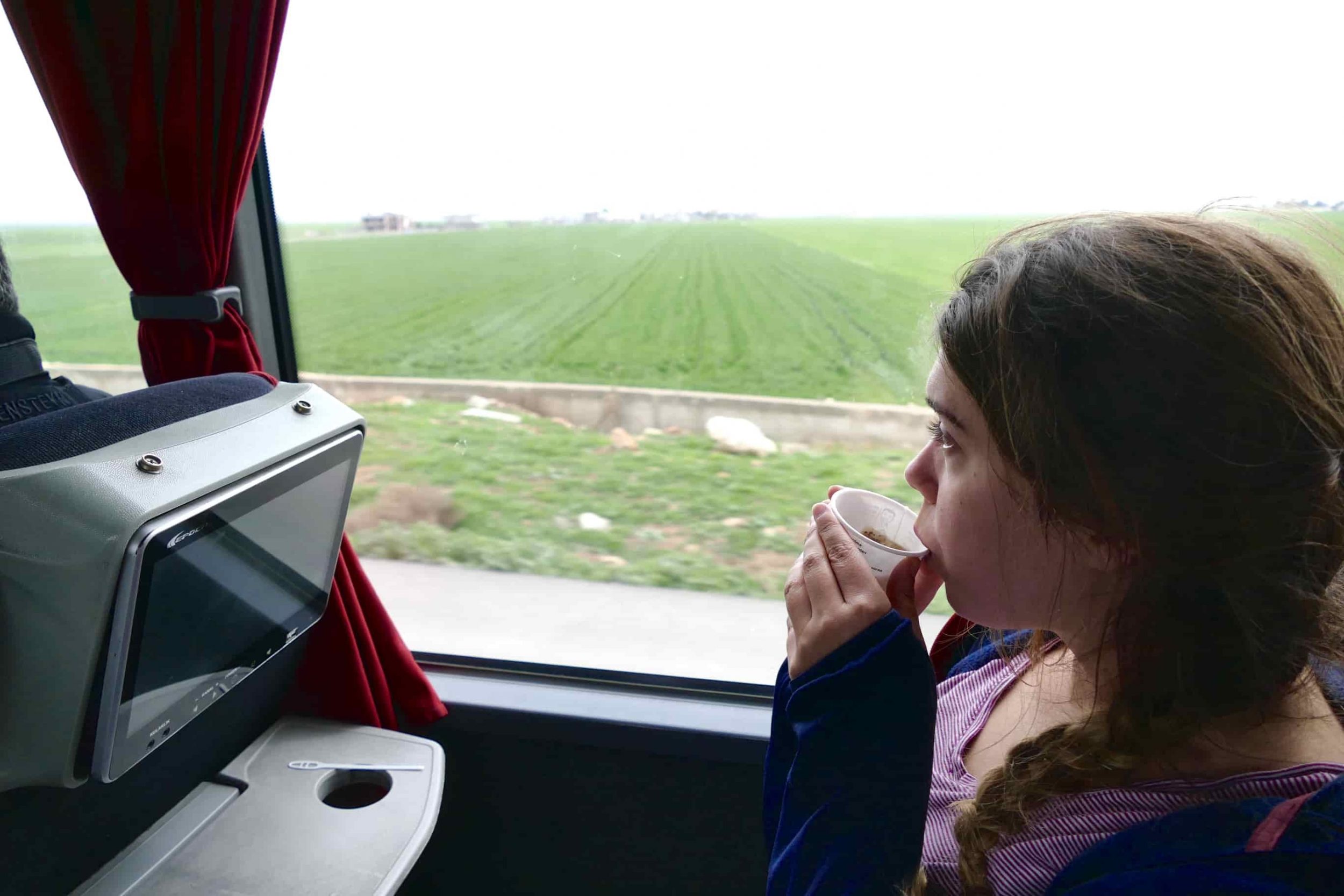 Airport stops: A lot of people on the bus were flying on to Istanbul and the bus delivered, stopping right outside the airports (except Diyarbakir). This was true of two Kurdish international school students we got chatting to (one was watching The Office on her phone) who were looking forward to some Istanbul freedoms and were very much fed up with the conservative town they lived in over the border.
More checks but a quicker process: Despite the smuggling and many more passport checks, the whole journey was a good couple of hours shorter. Do not put your passport away until you are a good 10 miles from the border – you need it several times.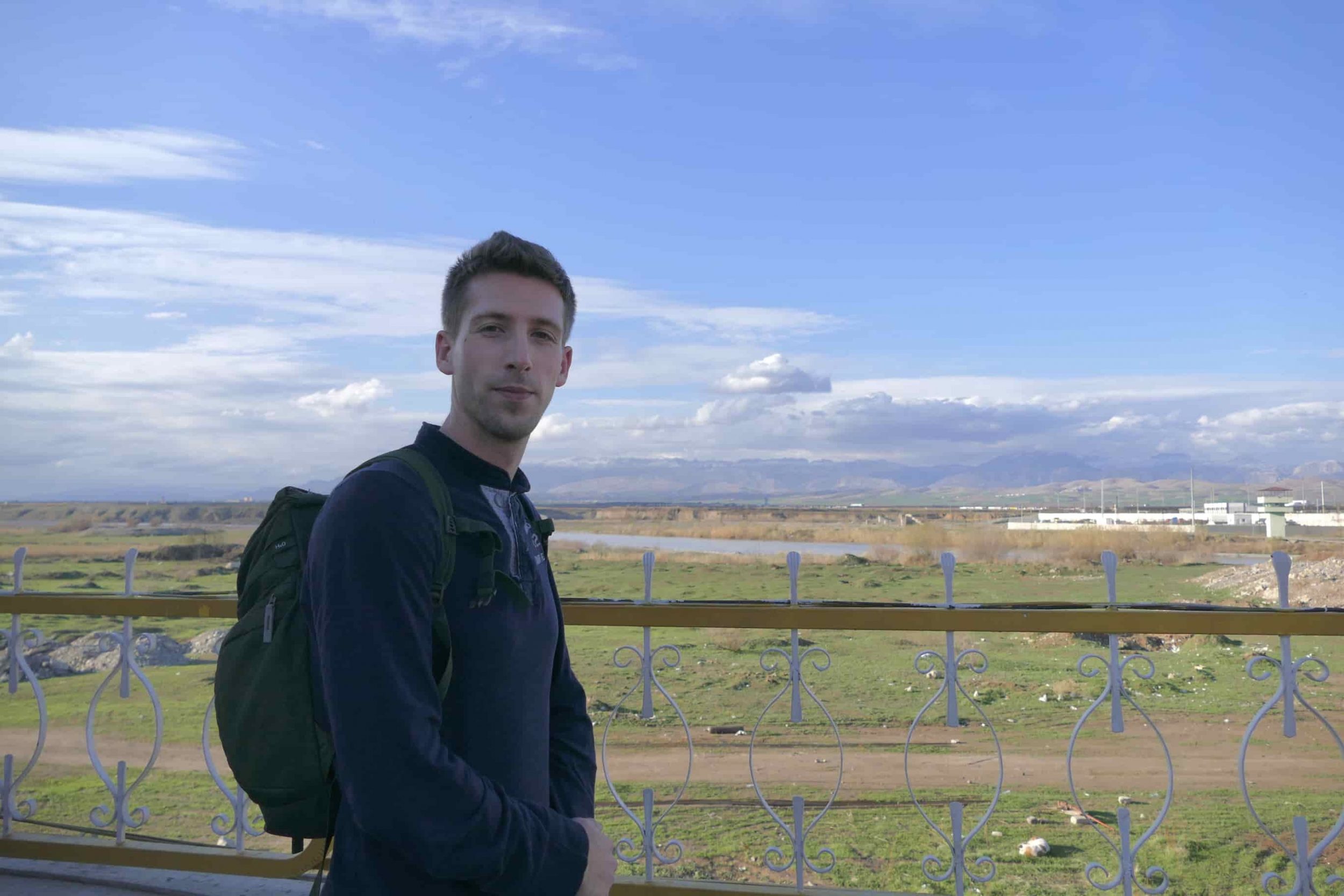 We hope that this helps you plan your trip, we would 100% recommend doing it this way! We'll be posting a lot more about our Iraqi Kurdisatn tour in the next few weeks, until then!